Ornamental Fences
Ornamental fencing gives a residence the elegant look of wrought-iron fencing without the expensive maintenance demanded by traditional wrought-iron. Decorative metals have become increasingly durable and maintenance free, not to mention that customers have a wide range of style options to choose from. We offer ornamental fence styles in both steel and aluminum construction; the Montage line is made of steel and the Echelon line is made of aluminum. See style options below.
Get an Instant Quote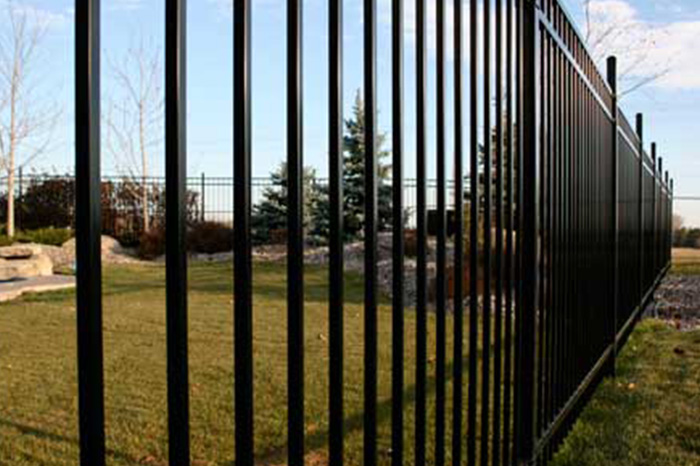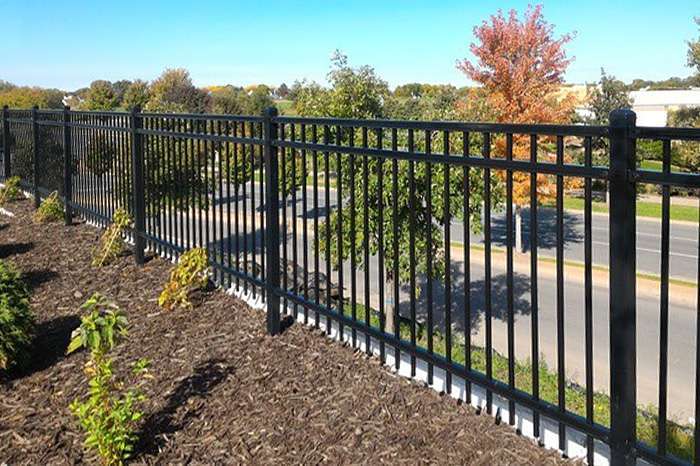 Majestic
Majestic style presents a smooth top rail ideally suited for a wide variety of applications. This popular style, simplistic in its design, is perfect for a wide variety of applications, including swimming pools.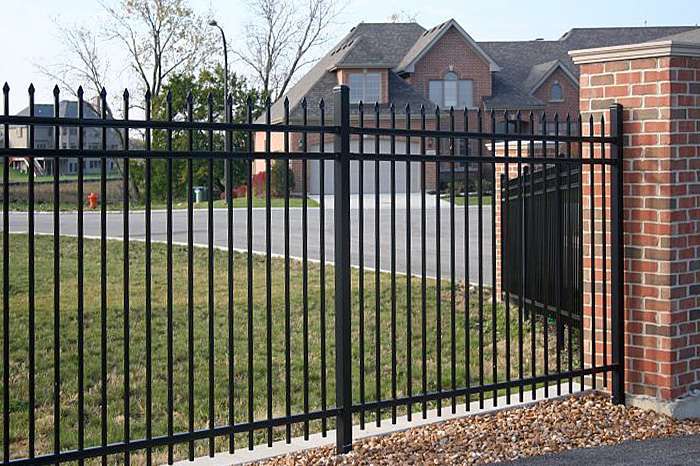 Classic
Classic Ornamental is one of the most popular styles, timeless in its design with extended pickets that culminate to an arrow-pointed spear capture the look of old style wrought iron fencing.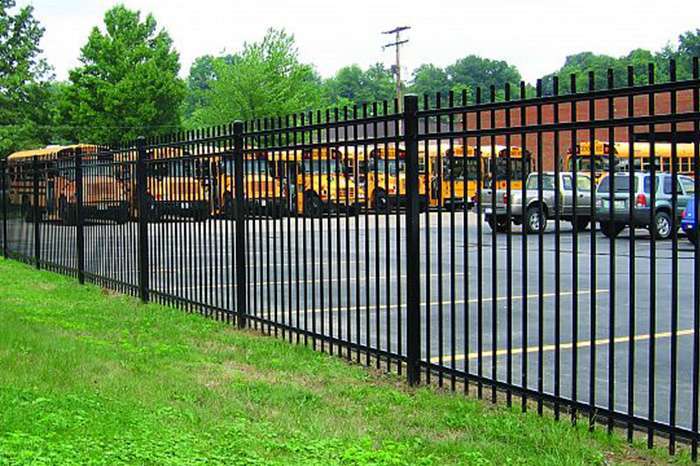 Genesis
The Genesis style consists of flat-topped pickets that serve as the foundation for your choice of accent finials, which allow you to create a completely customized design.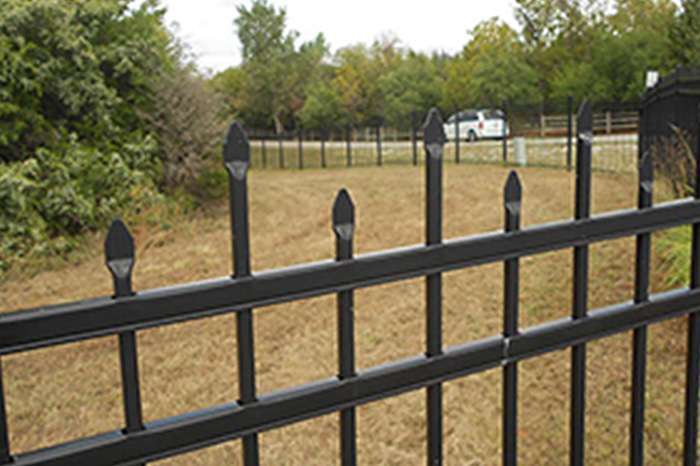 Warrior
Alternating picket heights coupled with each picket culminating into an arrow-pointed spear, give the Warrior style a distinctive look that is a hallmark of wrought iron fencing.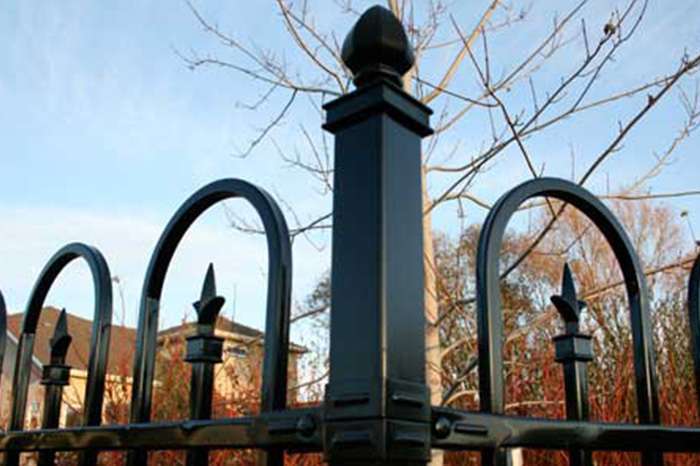 Crescent
Crescent style is a unique old world look with pressed-spear pickets protected by arched steel loops.
Conqueror
Combining the striking look of spear-topped pickets with the safety of a flush top rail, this is a perfect look for those who want the best of both worlds.
Montage Ornamental Fence (Steel)
Montage ornamental steel fences are popular with developers for its maintenance free coating and durable steel construction. Montage ornamental steel fence is unparalleled in strength and quality, adapts to virtually any terrain, withstands vast shifts in climate yet remains untouched by time in stately elegance. Montage is fabricated from domestic steel that contains up to 97% recycled content.
All Montage fence panels are fabricated using Ameristar's ProFusion welding process. This technique combines laser and fusion technology to create a virtually invisible structural connection at every picket to rail intersection. The ProFusion welded panel design of Montage enables maximum bias for virtually all terrains. Being the only welded steel fence capable of following steep grade changes, Montage follows uneven ground contours like a second skin. This eliminates stair-stepping panels with the flexibility of a 48" rise in an 8' run.
Major corrosion problems start from the inside. That's why all products in the Montage family are coated inside and outside. Ameristar's galvanized steel framework is subjected to a multi-stage pre-treatment/wash (with zinc phosphate), followed by a duplex cathodic electrocoat system consisting of an epoxy primer, which significantly increases corrosion protection, and an acrylic topcoat, which provides the protection necessary to withstand adverse weathering effects. This process results in years of maintenance-free ownership.
Montage is available in a variety of styles and heights to match any project type (see images below). You can also choose gates that match each Montage fence style and height. Colour Options: Black and Bronze.
Echelon Ornamental Fence (Aluminum)
The Echelon line of decorative aluminum fence is best known for its outstanding strength, derived from a unique ForeRunner rail design. The ForeRunner rail allows this aluminum fence to follow changes in elevation while maintaining a secure distance under the fence. Contributing to the strength of the Echelon aluminum fence is its internally reinforced components. The Echelon rail also has an internal reinforcing web that allows the fence to take more abuse than conventional ornamental aluminum fences.
Echelon also features a state of the art polyester powder coating system that provides a super durable and scratch resistant finish. This eco-friendly process provides years of long-lasting durability and maintenance free ownership. Powder coating has become the fastest growing form of finishing technology. It does not emit hazardous volatile organic compounds as is the case with wet paints. The Echelon fence components can endure over 1,000 hours of salt spray testing; proving the claim of long-lasting durability.
Echelon is available in a variety of styles and heights to match any project type (see images below). You can also choose gates that match each Echelon fence style and height. Colour Options: Black, Bronze, and White.